| | |
| --- | --- |
| Posted on November 29, 2016 at 9:45 PM | |
Ah December, we meet again. Cheers to the end of the year and to all of the celebrations that come along with you. Amazing family moments, albeit some may be loud and exhausting, but awesome in the end.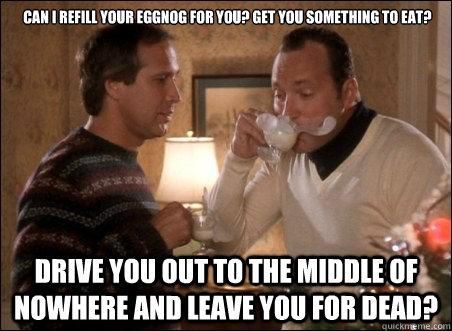 Cherish these moments with your family and friends because they will happen just once, and being present and in the moment is where we should try to be. But sometimes it can be hard with the added stress of holiday shopping, anxiety with crowds or sometimes bursts of depression with missing family members or whatever your triggers may be. There are ways to help cope and alleviate some of the symptoms, which is what the workshop on Dec. 3rd is all about. Yoga can be such a powerful tool and yes certain techniques can even be done while out and about. My hope is for anyone who suffers from anxiety, depression or even stress, will walk away from this workshop confident in themselves to help themselves get through tough moments we find hard or even impossible to get through.. I still have spots available if you wish to attend. Spots are $50 each and if you wish to have a child between the ages of 10-16 you think could benefit from this (which I know they will, many kids today suffer from anxiety and can sadly snowball into depression with no help) as long as they are accompanied by an adult. I will continue to take bookings up to Friday night IF spots are still available.
Also this month, we will be enjoying a little bit of Christmas Yoga. What's that you ask? well just some Christmas inspired yoga poses along with some great Christmas music. Oh and feel free to wear some fun Christmas clothes too! So come join in on the fun. And every class you attend you get to fill out a ballot to win this year's annual Christmas basket
Some people have also asked about the studio hours over the holidays. We will only be closed on Dec. 24th-25th and Dec. 31st- Jan 1st. So hopefully you'll find a bit more you time for feeling great over the holidays.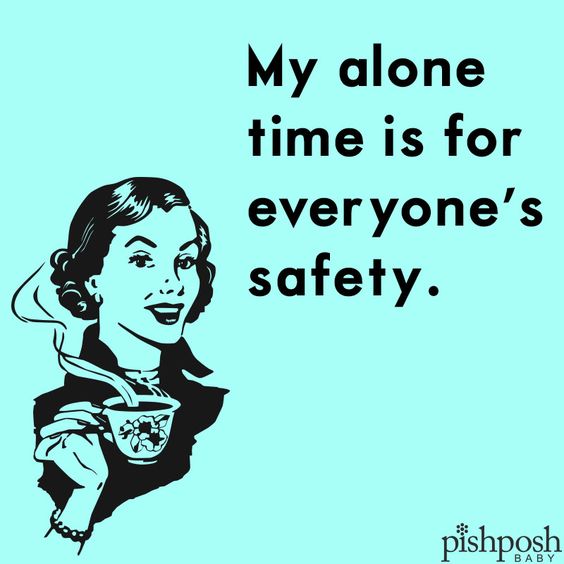 There is also a Yoga Kit Raffle starting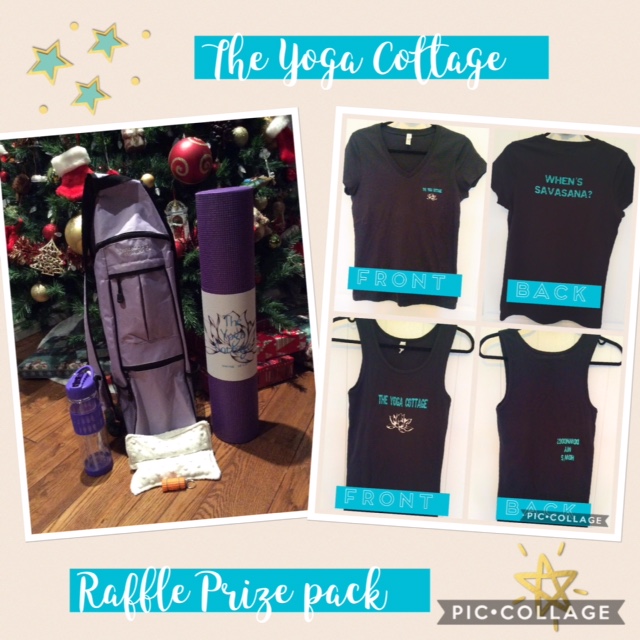 Here's a list of what's in it
6mm purple yoga mat
yoga mat carrier bag
flavor infusion water bottle
yoga mat key chain
full minky fabric lavender eye pillow
And your choice of a Yoga Cottage T-shirt or fitted tank top.
This is a great prize pack with a value of over $100! You can purchase single tickets for $10 or a group of 5 for $45 here at the studio or contact me. All proceeds of this raffle will go towards purchasing new bolsters for you to enjoy in class. The draw will take place Jan. 20th, just in time to help get you motivated for all those New Year's resolutions for getting into better health. So buy your tickets and tell your friends and family.
We will also be apart of the Anten Mills Santa Claus parade again this year on Dec. 11th, so please come out and see us. I will be giving away 10 $5 off discount cards to random people out on the street watching. So make sure to come out a try and get one 
Alrighty...So pose of the month this month is going to be a bit of a leg workout. So think strong foundations friends. Ok, the pose will be Sun Pose But for some Christmas fun let's think of them as snow angles. So getting into the pose, facing the long edge of your mat take a wide stance (over hip width apart) and turn your toes out and your heels in. Extend your arms out to the sides palms facing up. Slowly sink your your hips and exhale. Now you can either hold the pose here and continue with a few long breathes or you can move with your breathe. Inhale and squeeze your inner thighs to come back up (to straight legs) and bring your arms up over your head. Exhale and slowly sink back down with your arms extended out to the sides palms up. Keep moving like this with your breath for 5-10 times. If you have shoulder concerns you can rest hands on your thighs.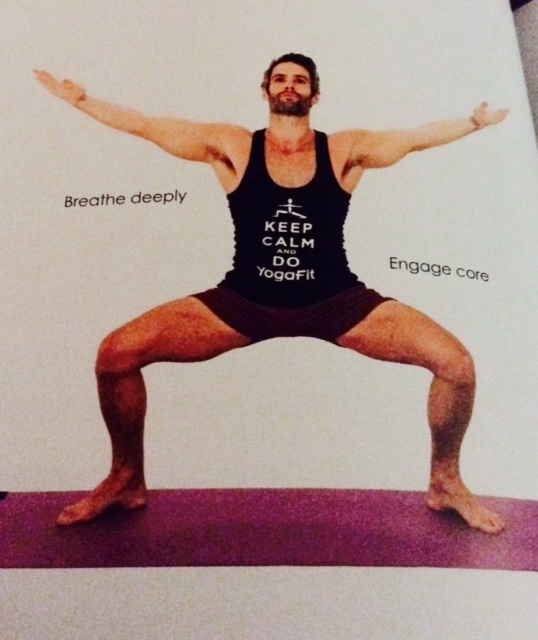 It's....Food time! Thank goodness right? So since it's December I'm sure there's going to be many gatherings and we'll all be in need of a fast app that we can serve quickly. So I give you...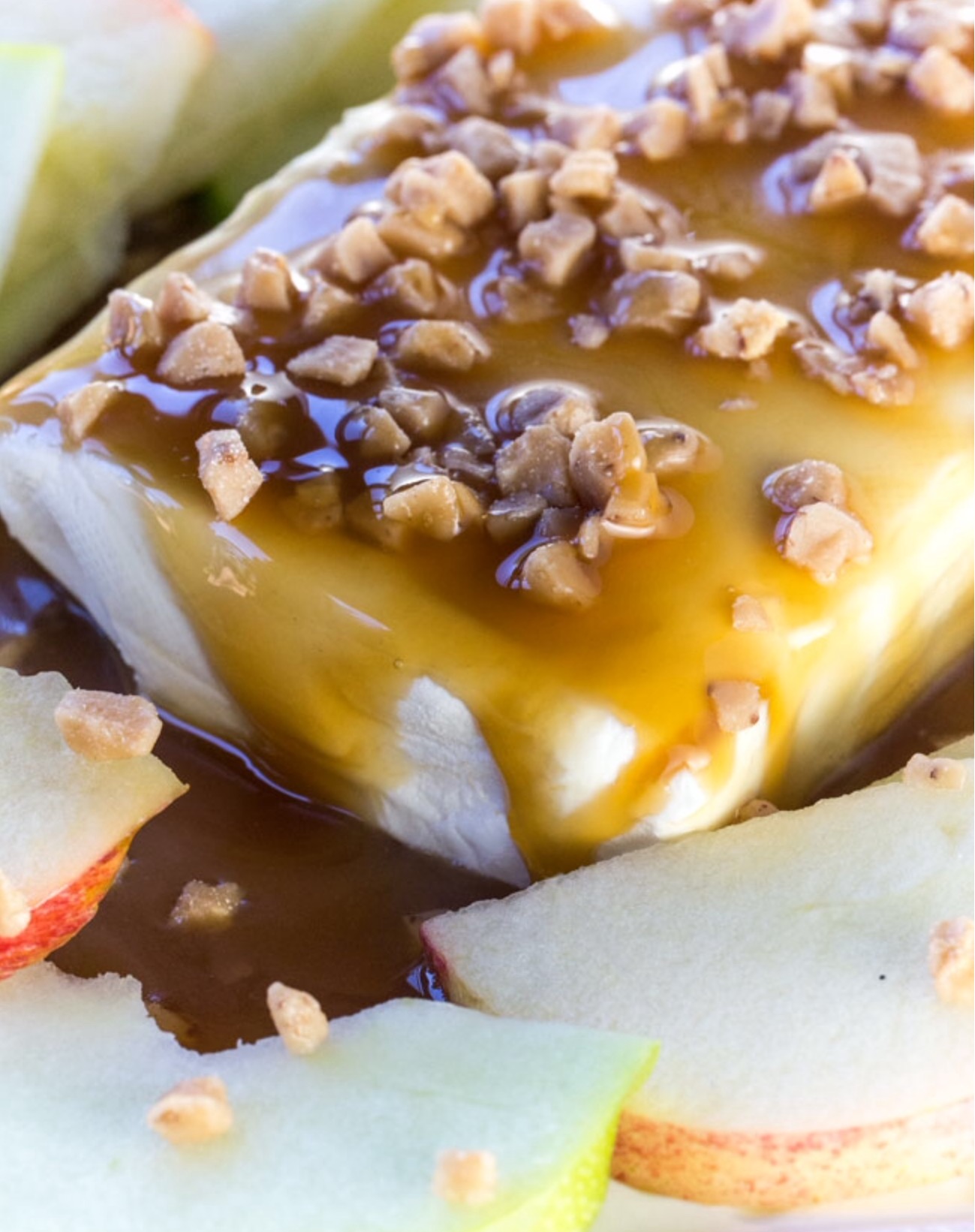 Cream Cheese Caramel Apple Dip
Looks good right? And there's apples involved, so it's healthy right?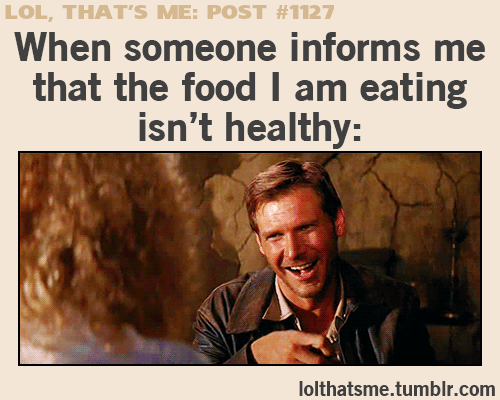 So here's what you're going to need and the list is short again this month. YAY!
8oz cream cheese bar
Caramel Sauce (store bought or homemade) ( you can assume that I'm using store bought to save on time, No I'm not ashamed to admit it)
Toffee bits * optional
Sliced Apples
Sprite for apple soak *optional
Not much right? And just by looking at the list you can be assured this process is easy and quick.
Place cream cheese bar on a serving dish. Pour as much caramel sauce as you want evenly over the cream cheese. Then if you choose to get the toffee bits, sprinkle with a generous helping of them. Slice and de-core your apples. To prevent your apples for browning you can soak the apple slices in a bowl of Sprite or any other lemon-lime soda for 5-10 mins. Then plate the slices with your dip and serve.
So easy and oh so yummy Yes? What?...Do I have something on my face?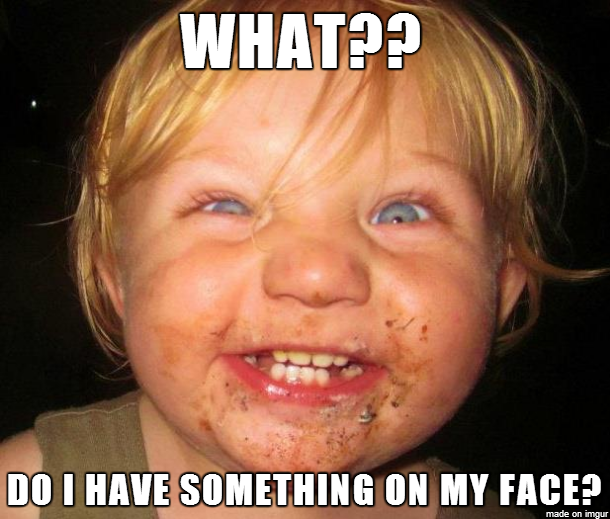 Well the end is here again But I hope to see you all soon. But if I don't I hope you all have an amazing holiday season and a very Merry Christmas and a happy New Year! Be safe and happy my beauties!
Shannon Hawman xoxo
Categories: None
/