| | |
| --- | --- |
| Posted on March 2, 2017 at 11:15 PM | |
Happy March Yogis! Can you believe March is here already? It's exciting that spring is right around the corner (that's if mother nature's willing to be kind to us). With March now upon us March break is fast approching. The Yoga Cottage's first camp is open for registration and below is the registration form.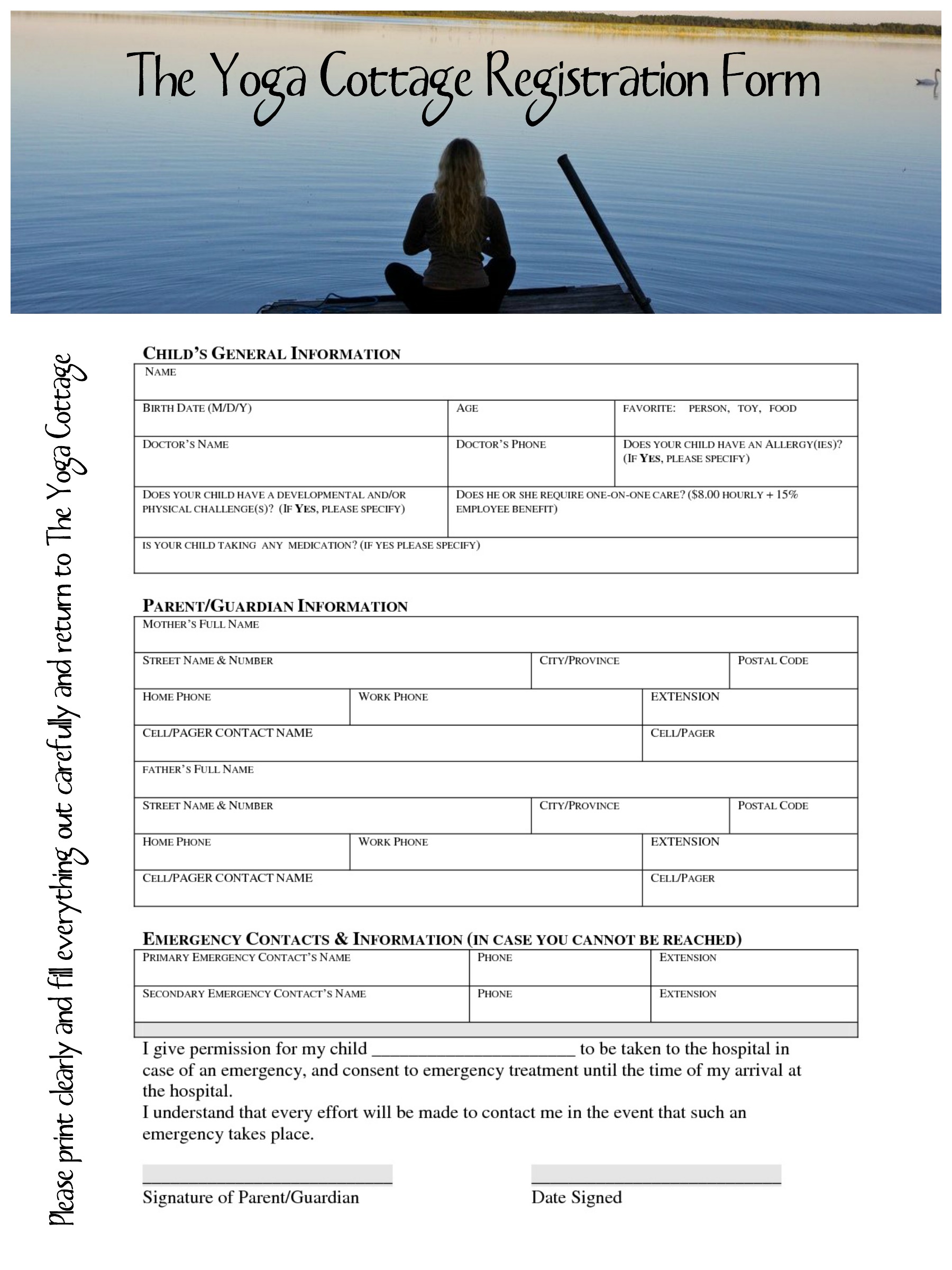 If you'd like a little refresher on the week and what's happening each day, here's the weekly layout to help you book your days.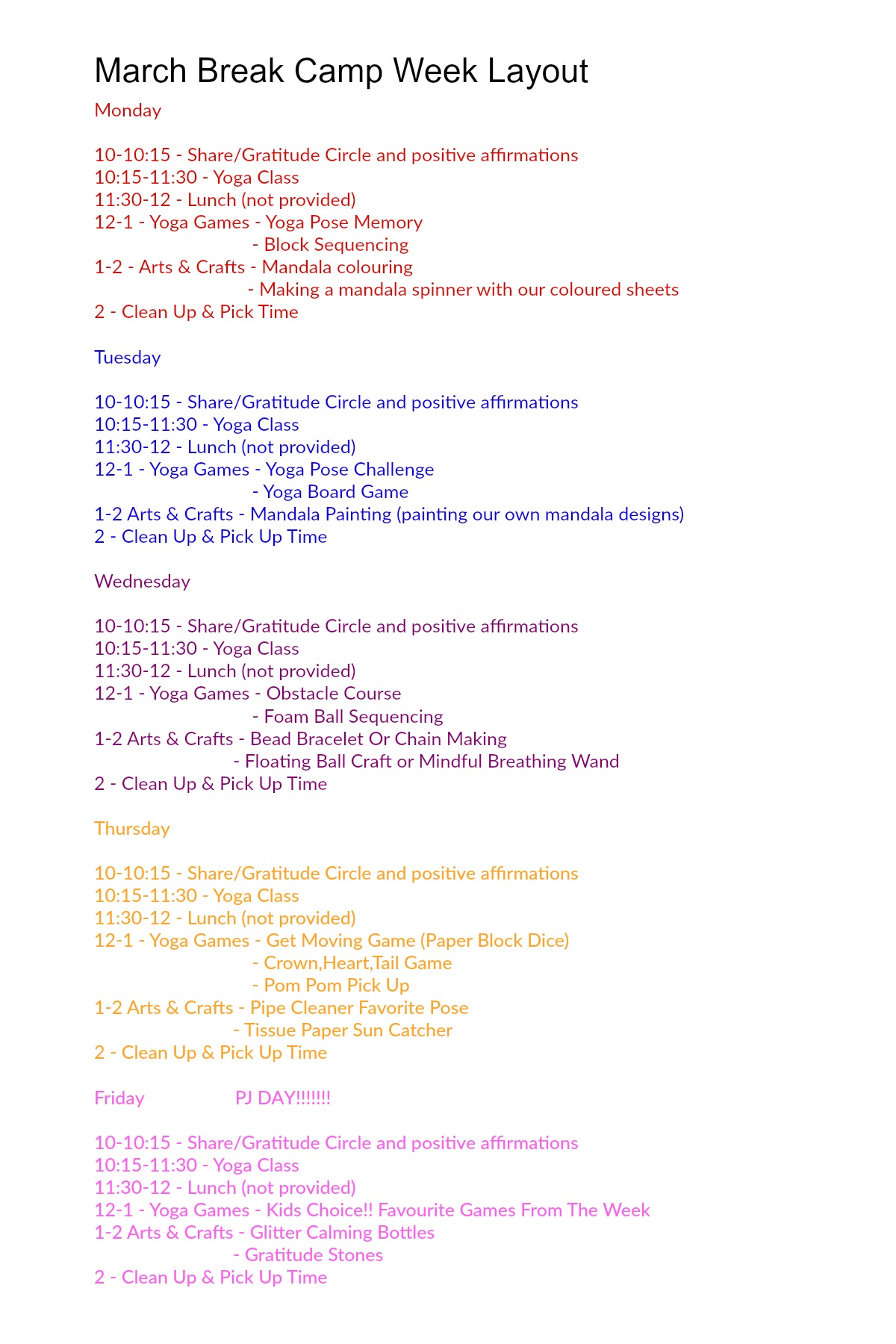 Remember there are limited spots daily so please book soon.
Can I just take a moment to look back on last month? In February we had a couple special classes here that are worth highlighting. First, at the beginning of the month we had a great neck and back pain workshop. It was a small but mighty group looking for ways to help themselves heal and feel better and I wanted to take a moment to say thank you for joining me and that you are amazing in taking those first steps for yourself and for helping yourself heal.
"Healing doesn't mean the damage never existed. It means the damage no longer controls our lives."
Moving on to the last specialty class this month.... our Harry Potter Yoga. I can't even begin to tell you how much fun this was. The Friday night even provided us with some crazy weather that really set an incredible mood. I had so much fun that I will be planning another one this summer, so keep an eye out for info on that! Here's a couple pictures from the night in case you were curious.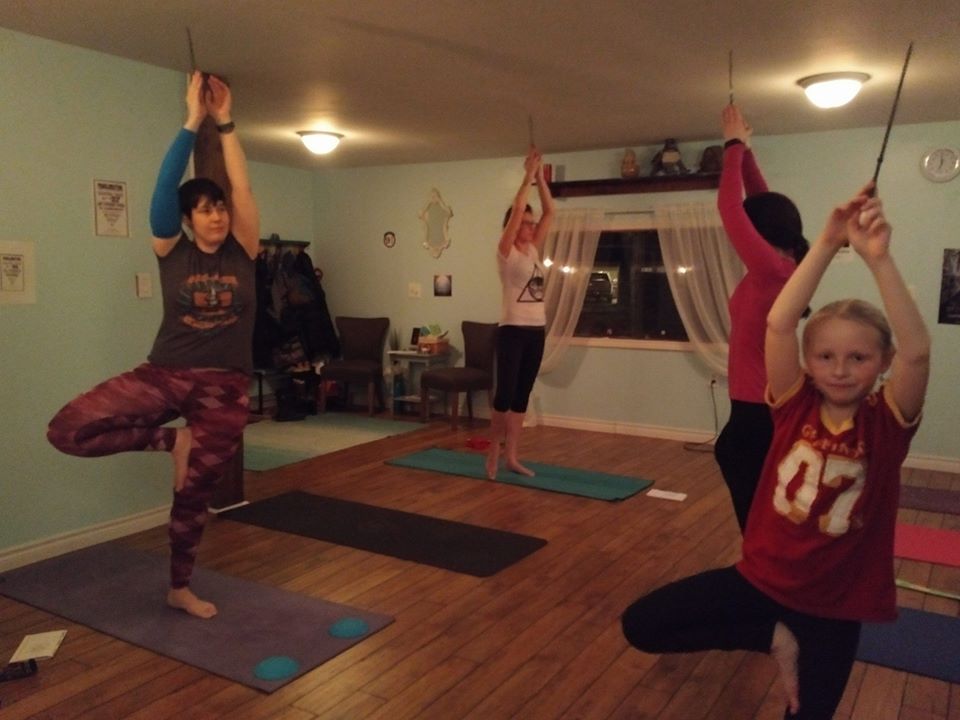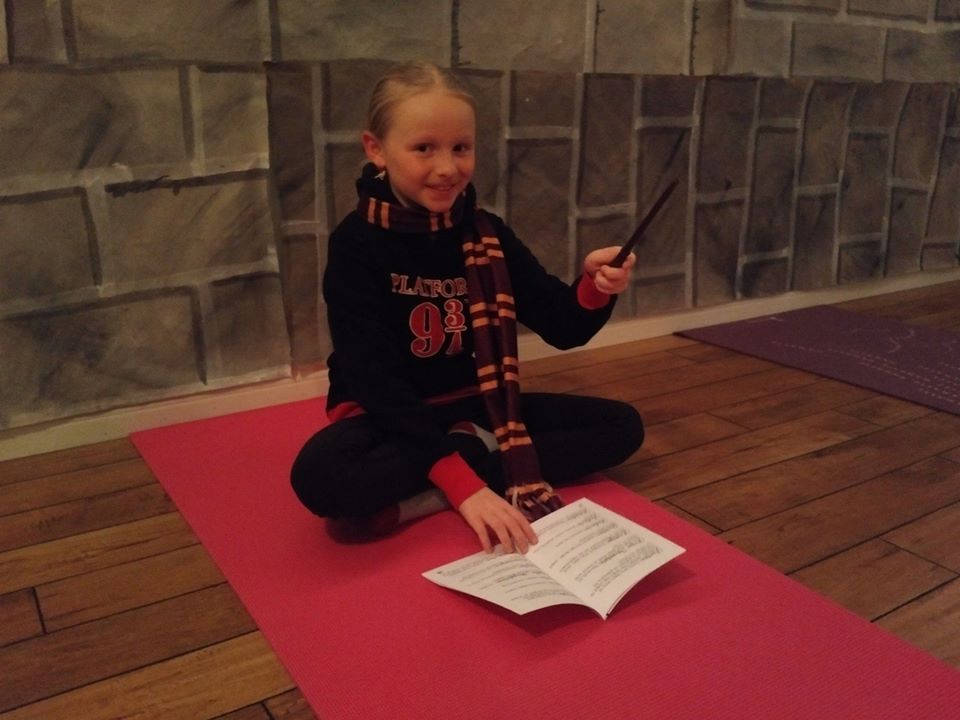 So here as well I'd like to send out a huge thank you to everyone who made it. I know the weather didn't make it easy, but it made for an amazing backdrop, and I hope some key spells stuck with you and that you'll visit downward fluffy soon
I will be planning a few more specialty classes throughout the year and I hope that you all can find the time to attend. I'm designing them to help you find your love of yoga, it's awesome healing benefits and to really learn what each pose does for your mind, body and soul, how they are done properly and most importantly done safely. Taking time out of our busy schedules for self care is so overlooked these days and just going through the motions of our daily lives just doesn't feel like we are really using our full potential. Don't get me wrong, I understand the hardships of making time for it all. I too struggle right there along with you. But my time on the mat is there for me. It helps me through the daily stresses, keeps me grounded and calmer and increases my patience levels. It reminds me always to be kinder, more humble, to put more trust in myself, to face my fears (albeit one at a time and little by little, but facing them all the same) and helps me find more happiness and joy in life. It keeps me healthy in more ways than one and I'm always thankful for that. I hope that you find something that does this for you. It's doesn't have to be yoga here with me, but finding that something is hard to let go once you've found it. Remember life is here to enjoy! Embrace it! Find what makes you happy and run with it!!
On that note..Let's move on to pose of the month shall we? This month I'd like to introduce you all to Cobbler's pose. This is easily one of my favs and I usually include it at least once in my class. Not only is it relaxing, it's got a couple great things going on in the body.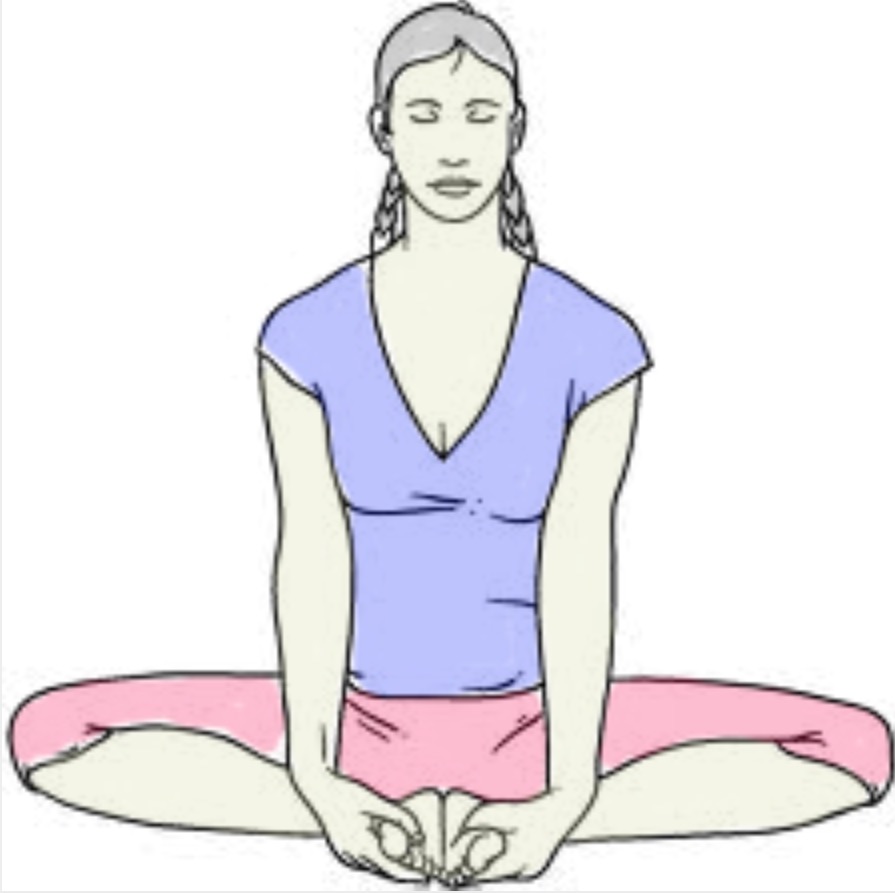 I'd like to add before we get into the pose that if you have tight hips or sit for long periods of time (eg: sitting at a desk all day) or if you're a runner, this pose is something you might want to add into your daily stretches.
Ok let's start with the modification of this pose (remember modifications are a great starting point for beginners) and then we will move to the full expression of cobbler pose.
Let's begin by sitting on our mat, knees are bent and feet are together. Open up your knees so that the bottoms of your feet touch. Then wrap your hands around your feet so that your thumbs lie across the arches and peel your feet open like a book. As you do this, relax the shoulders so your chest stays open. Then exhale and start to bring your chest forward. Don't worry about how far forward you fold, it's more about the integrity of the pose, so keeping the back long and your chest broad. Also if you're hips are tight, your knees might be high. If that's the case, just lightly press your elbows into your thighs to help open the hips up. Here let's talk about where to look. In keeping proper alignment, keep your gaze forward about 3 feet in front of you on the ground.
Now moving into the full expression of this pose, with each exhale we will continue to keep folding forward. Keeping the hips rooted to the mat, back long and gaze toward the floor. Here you can keep the hands on the feet OR extend the arms out long in front of you, fingers spread wide and gaze is to the floor.

Continue with nice long deep breathes until you are ready to come up out of the pose. When ready, Inhale and slowly come to sitting up straight. *Remember hinge from the hips and engage your core when coming up.
Feels amazing right? I love it.
Well I guess it's snack time!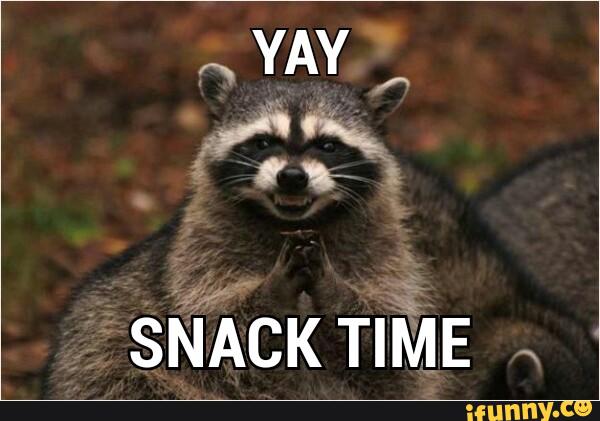 Today this is a quick cookie recipe for those vegans out there and for those with a lot of food allergies. My apologize as I don't always include alternatives for you.
For those who are feeling disappointment because I said vegan, don't be, you'll love this too.
Say Hi to these 4 ingredient chocolate chip cookies.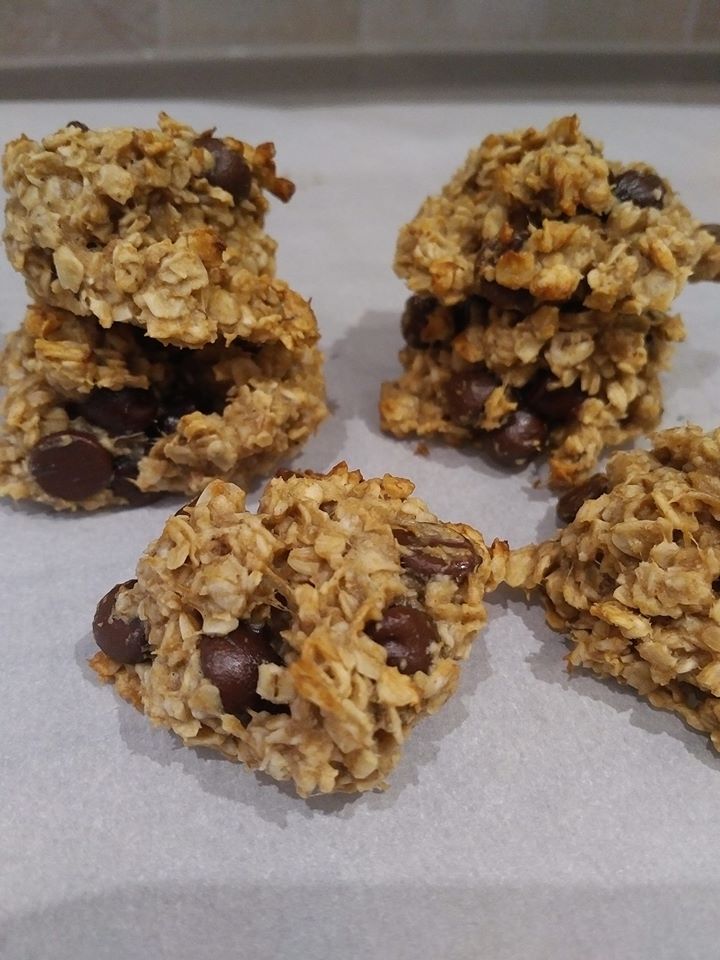 I will apologize again here as I quickly took these photos last time I made these with my cell phone. Not the best quality, I know. Any who ... here's a list of what you'll need
2 very ripe bananas
1 1/2 cups quick oats
1/3 cup peanut butter OR nut butter
1/4 cup chocolate chips or any mix-ins of choice
Preheat oven to 350 degrees.
Combine bananas, oats and peanut butter in a bowl and mix well. Fold in chocolate chips. Drop bit sized spoonfuls on a parchment lined baking sheet and bake for about 15mins. Let cool and enjoy! That's it!
If you have any left overs, store them in an air tight container and keep in the fridge for up to 2 weeks.
These are a great healthy snack and a much better option if you're craving cookies and also a great use of those really ripe bananas you'd probably just throw away. If you make some, let me know what you think and if you make any changes I'd love to hear them. Let's getting talking folks!
So here is where the blog usually ends but this month I'd like to add in what I'm reading. My interests in books vary all the time (I will pretty much devour any book) but I'm always looking for something new. This month I've started reading "Adventures For Your Soul" By Shannon Kaiser.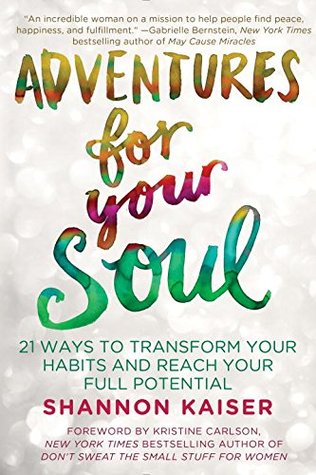 Here's a description about the book:
Sometimes the one thing you need to make a change is to see things from a fresh perspective. Discover twenty-one innovative emotional explorations to boldly confront the habits that are holding you back in this breakthrough guide that provides the tools you need to fearlessly embrace your innermost desires.Drawing from her own transformational experiences, Shannon Kaiser's program utilizes an empowering process that encourages you to go on adventures for your soul so you can:
• Achieve your goals
• Remove limiting beliefs and self-sabotaging patterns
• Feel freedom from fear and live with purpose and passion
• Be unapologetic about your innermost desires
• And make happiness your natural way of life
By focusing on how your life feels instead of how it looks on the outside, you can passionately experience your own life adventures. By changing the way you see yourself, you can ultimately live life to the fullest.
So far I've found it quite interesting and to me, finding out what my full potential could be would be amazing and finding a little more happiness and joy in life is not a bad second either. I'm looking forward to finishing it and seeing what happens after. If you feel like it give it a read. Or, let me know what's on your reading list. Maybe you're reading something I'd love!
Well on that note, we have now come to the end of March's blog. I hope you enjoyed and hopefully I will see you all soon in class.
Shannon Hawman xoxoxo
PS- Don't forget to register for camp!
Save
Save
Save
Categories: None
/